WELCOME NOTE
We are pleased to invite you to join us on the forthcoming "1ST WORKSHOP FOR SOLID ORGANS/TISSUE AND BONE MARROW TRANSPLANT IN THE REPUBLIC OF NORTH MACEDONIA: ACCOMPLISHMENTS AND FUTURE PERSPECTIVES" . 
The workshop will be organized as hybrid meeting. Our event will feature a group of in-person attendees connecting virtually with all meeting attendees. The meeting will take place in Limak Skopje Luxury Hotel, on 10th and 11th of December 2021.

This Workshop is organized by the Macedonian Hematology Association and National Coordinator for Transplantation of The Republic of North Macedonia, in collaboration/cooperation with the Macedonian Immunogenetics Association, and under the patronage of the Ministry of Health of Republic of North Macedonia and the Minister Venko Filipce.
Since the beginning of the COVID-19 pandemic our lives have been enormously changed, but our main goal has remained the same, to provide adequate and sophisticated health services,  and despite all challenges that we have been facing on the way, we have successfully managed to offer the macedonian patients the only life saving treatment option-Transplantation.
None of this would have been possible without the professional and financial support and collaboration of the Ministry of Health under Health minister Doc. Dr Venko Filipce.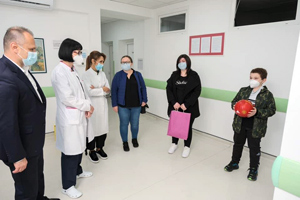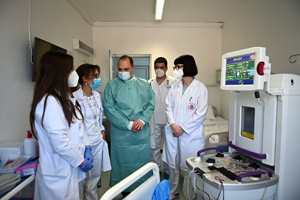 It was a tremendous challenge to organize this workshop, and finally it presents a big reward for the entire team that have worked on the preparation.
Hematopoietic stem cell transplantation was first introduced in our country in 2000 at the university hematology clinic-Skopje, and so far, 650 transplant procedures have been performed, 200 of them  performed during the last 4 years. 
Furthermore, the matched unrelated transplant program was successfully introduced in November 2018. Additionally, in January 2019, the Clinic signed a memorandum of understanding with the University Paediatrics Clinic -Skopje after which the program of related and unrelated matched transplantation for children older than 3 years was introduced.
Also, during the leadership of current National Coordinator for Transplantation of R.of North Macedonia, in the field of solid organs/tissues transplantation, a great progress has been made, especially with the introduction/performance of heart transplantation in May, 2020, with a total of six successfully performed heart transplantations until present day. 
In April, 2020 the first cadaver bone tissue transplantation was performed, followed by 4 more. 
Despite the Covid-19 outbreak, 16 cadaver renal transplantations  have been successfully performed, of which 4 in 2020, and 12 in 2021.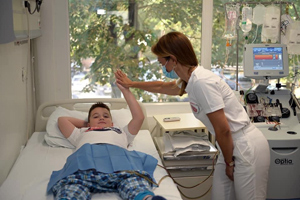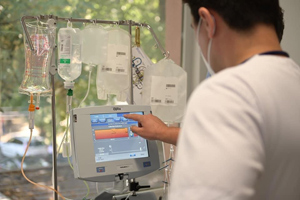 Moreover, in 2019, University Hematology Clinic together with The Macedonian Immunogenetics Association  and The Macedonian Bone Marrow Donor Registry (MBMDR) have launched the national campaign named "Be someone's marrow", rising the individual awareness about hematological malignancies in our country. Fortunately the number of blood donors has been constantly rising during the following period.
Motivated by all these events, we decided to organize a scientific meeting dedicated to the transplantation.
Our speakers are a group of outstanding experts that will have the opportunity to network with the Congress attendees. We have designed our program to be a stimulating, interactive and educational opportunity for every attendee.

We tried to ensure the best agenda for our colleagues. We offer a short, but a very comprehensive and interesting program.
Please join us so that we can all together experience the State of Art updates in solid organs and bone marrow transplantation. You will have the opportunity to refresh your knowledge in the field, confirm your current practices and receive valuable take-home information that will give new perspectives to your patients. 
We are looking forward to seeing you in December 2021 so that together we make this Workshop an important and memorable scientific event.
Given the ongoing pandemic situation in the world , the conference organizers have taken in consideration all risks and possibilities, including online presentations and hybrid formats of the panels. 
We wholeheartedly hope to be able to welcome you all in Skopje.
Sincerely yours,
The Organising Committee